Turning the tassels
Posted on May 31, 2018
The tassels have been turned and the 2018 seniors are now alumni. Though the applause from graduation night has faded, the celebrations continue. We're so proud of these graduates! We're equally as proud of all our other students who have been promoted to the next grade. We're grateful to the Lord for all He has done this year!
Congratulations, Class of 2018!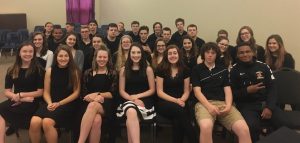 Introducing the senior class of 2018-19! We look forward to watching you grow as leaders in the coming year!
These fabulous kids are moving from elementary to middle school! Congratulations to our recently promoted fifth-graders!
Congratulations to our eighth-grade students who were promoted to high school! We're excited to see all the Lord has in store for you as you begin your high school careers.
Our school recently received a $4500 Dominion Energy Environmental Education and Stewardship grant for Fields at our Fingertips, an outdoor interactive learning space. In addition, an anonymous donor contributed funds for fencing that was just installed this week! Thank you to Dominion Energy and our generous donor! We look forward to seeing Fields at our Fingertips take shape this summer.
Before the year ended, the first grade had a Willy Wonka party. A special thanks to the class parents for transforming the classroom into a sweet chocolate factory!
Senior (now graduate) Ellena Gemmen was chosen as the recipient of a scholarship created and awarded by the third-grade class. What a thoughtful gesture by these students!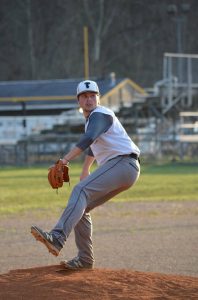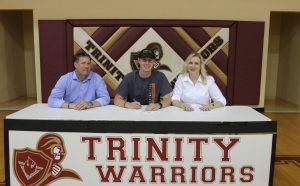 Tucker Livengood (top) and Seth McCroskey (bottom) will continue to be teammates as both have signed to play baseball at Waynesburg University for the 2018-19 school year. Congratulations, guys!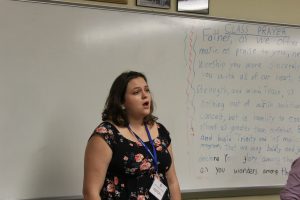 Trinity alumna Hannah Friend delighted students when she sang for several music classes at the end of the year. To watch a short video of her visit, check out our Trinity Alumni Facebook page. Thanks for encouraging our students in the arts, Hannah!