Warming trend
Posted on March 6, 2014
We are winter-weary. The remnants of the harsh season surround us: salt and cinders, potholes and dirty snow mounds. We're ready for a warming trend.
But, there is a crazy thing called perspective. Take a look at the past days at Trinity Christian School and yours might change. While the bitter cold outside is inescapable, the view inside is a heartwarming one.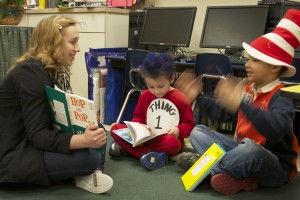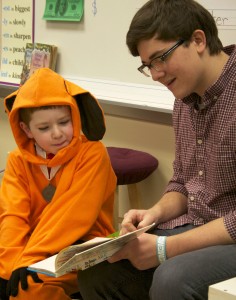 Senior English honors and AP students visited the K5 classroom for a Dr. Seuss read-aloud. The kindergarten shared their favorite Seuss book with the upperclassmen, who took turns listening and reading to the younger students. From the expressions on the students' faces, it was hard to tell which age group enjoyed the activity more.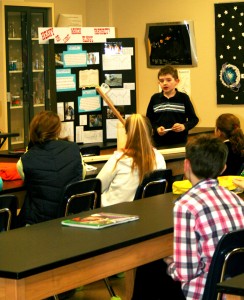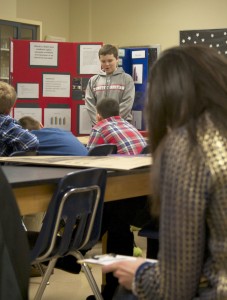 Science fair presentations are taking place this week through the next. Elementary and middle school students are presenting their projects to the class and a panel of judges. The upper level science students comprising the panel are amazed at the proficiency and knowledge of the younger students.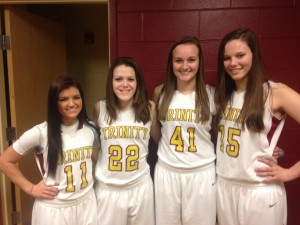 We will miss our senior basketball team members! Both teams honored their graduating players during the last home games of the season. Thanks for your hard work and dedication to your teams!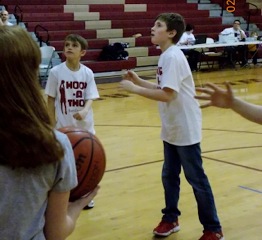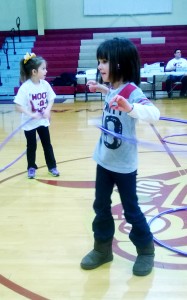 The Trinity gym was filled with guys and gals of all ages shooting hoops and hula-hooping for the annual Hoop-a-thon fundraiser. Thanks to the Trinity community who came together to raise over $12,000 for the school!