We are….
Posted on March 10, 2016
the Warriors!
Last night the Trinity student section was packed with fans ready to watch the Warrior boys' basketball team fight for the 2016 Regional title. When the night ended, so did the boys' season. Yet they walked away knowing they played hard with the school community cheering them on. No one gave up – not the players or the fans. We are…the Warriors!
Our student section at the game reflected our school's community: diverse and complex, made up of students from preschool through grade twelve. The day-to-day activities are equally diverse and complex: creative and academic, ranging from the basic learning skills of preschool to Advanced Placement classes in the secondary.
Who are we? We are the Warriors!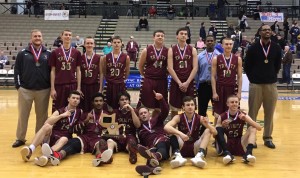 Among their accomplishments this year, the high school boys were named the 2016 OVAC Champs! Congratulations to the coaches and players!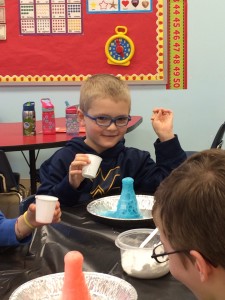 We are…curious. The K5 class learned the importance of chemistry in our daily lives when Heidi Fletcher, Assistant Professor of Chemistry at Waynesburg University, conducted demonstrations and hands-on labs for the students.
We are…creative. The Annual Art Gala showcased the students talents in the visual arts.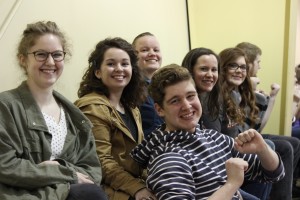 We are…friends. Our seniors have shared many laughs over their years at Trinity. We will surely miss them when they graduate!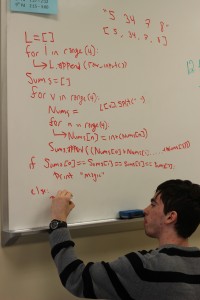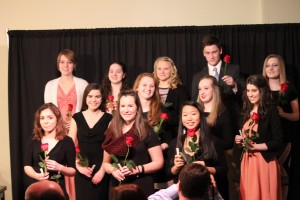 We are…accomplished. Congratulations to the following students who were inducted into the Trinity Honor Society: McKenna Bowlin, Samuel Dale, Ally Dlugos, Hannah Dugan, Abbey Finn, Abigail Hartsock, Claire Kelly, Tessa Kenney, Piper McLaughlin, Lydia, Wagner, Julie Williams, and Taylor White. Congratulations to all!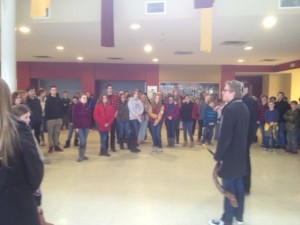 We are…prayerful. The school community came together last week for a special time of prayer. Prayer, chapel, and biblical instruction an important part of school life at Trinity.