When life gives you snow days
Posted on January 23, 2014
When it comes to weather, we won't soon forget this January! The cold and resultant snow days are causing our students to be home more than usual. Despite it all, when school is in session, the TCS community is active and productive.
In our science labs, students are seeing scientific principles in action. Meanwhile, our older students are being recognized for their achievements. And the bone-chilling temperatures are perfect for sitting in the stands to cheer on the Warrior basketball teams. Remember to subscribe to our Athletic calendar for the latest on game schedules. Our Athletic department is doing their best to keep it up-to-date with weather-related changes.
Dominic Raymond shares the process of his selection to the United States Senate Youth Program during a phone interview as a guest on Morgantown AM, WAJR.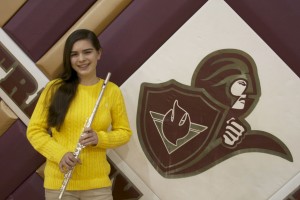 Congratulations to Piper McLaughlin on being selected to participate in the West Virginia All-State Band in March!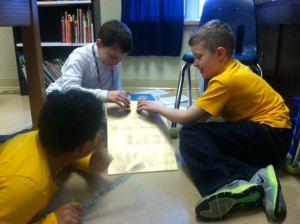 Fourth grade science students calculate the velocity of race cars.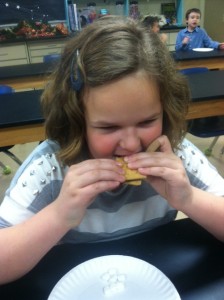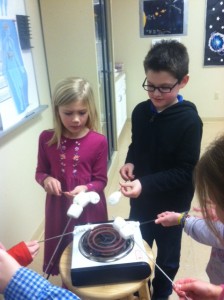 Second grade science students learn about thermal heat transfer while toasting marshmallows for s'mores.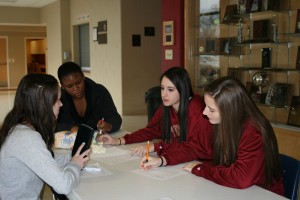 After studying the composition of chemicals, HS Chemistry students calculate the percentage of water in microwave popcorn.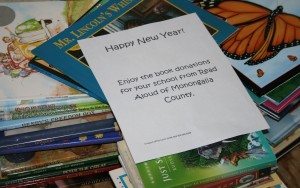 A donation of books from the Mon County Read-Aloud program find a new home in the Trinity library. 
Our cheerful receptionist, Amy Hagedorn, has even more to smile about with the addition of "Trinity Red" paint that now brightens the reception area. Thanks once again to our campus beautification crew for their donation of time and materials!