Worth a thousand words
Posted on September 26, 2013
With all the activities of this past week at Trinity Christian School, it seems appropriate to let images, rather than words, tell the stories.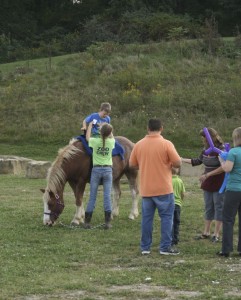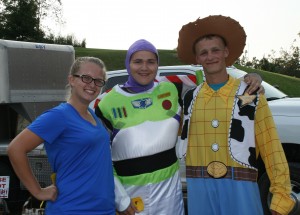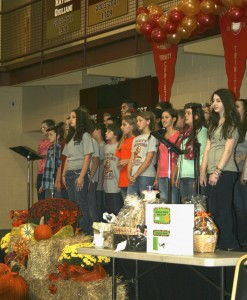 Combining family, food, and fabulous fun, the 2-day Annual Benefit Auction was a great success, raising over $50,000! Trinity students shared their talents in a variety of performances. A special thanks goes out to our Auction committee, our families, and our amazing community supporters!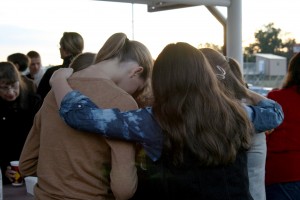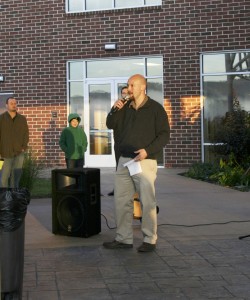 Our school community joined together in prayer for See You at the Pole. Student musicians and Mr. Boone shared worship songs, while Mr. Juliano gave pointers on prayer prior to the start of classes. What a great way to start the day!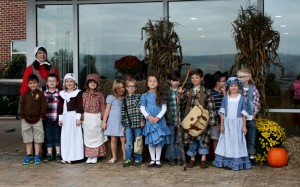 First grade students celebrated the life of Johnny Appleseed who spread Gospel seeds and appleseeds. They dressed in costumes, created themed crafts, and enjoyed apple treats.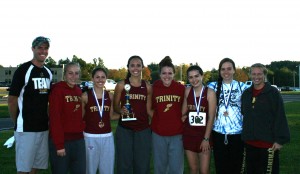 The girls cross country team made school history this week as the first Trinity high school cross country team to ever place in a meet. Congratulations for placing first at the Buccaneer Invitational!

Trinity is excited to announce Citynet as a new Partner in Education. Citynet's CFO Todd Dlugos and TCS Superintendent Ken Howard recently signed the agreement solidifying the partnership. Welcome to the Trinity family!