You're welcome
Posted on March 17, 2016
The welcome mat is out at Trinity Christian School. It's been our delight to greet grandparents, parents, the community, and prospective families to a variety of events this past week. We are forming new friendships and celebrating cherished relationships.
God's word is straightforward on the subject of hospitality.
Share with the Lord's people who are in need. Practice hospitality. ~ Romans 12:13 ESV
We're grateful for the opportunity to welcome visitors and friends to our school. We're also grateful to the many parents, friends, and partners in the faith and business communities that share with and serve our students to enhance their educational experience. Thank you to all! And don't forget that you are welcome here.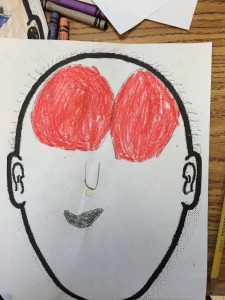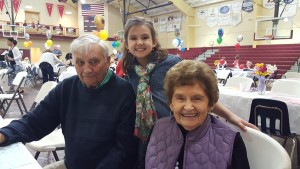 Grandparents were treated to personalized drawings, refreshments, musical performances, and tours of their grandchild's classroom for the annual Grandparents and Grandfriends celebration. Thank you to the Parent Service Organization volunteers who made the day extra special for our grand guests.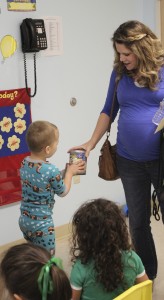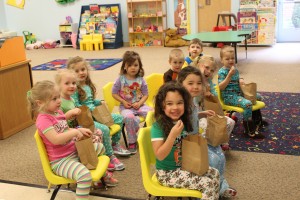 The 3-year old preschool class had a special guest visit from their former teacher Mrs. Goff during their pajama and movie day.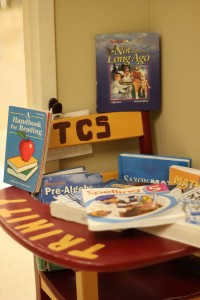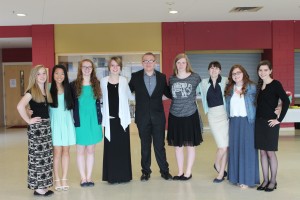 Our Open House visitors had the opportunity to view curriculum and take a tour with a Trinity Ambassador. We have another Open House this Sunday, March 20, 2016, from 3:00 pm until 4:30 pm.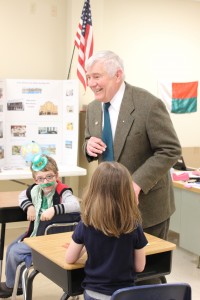 Interim Administrator Mr. Charlie Byrer shared a few laughs and high-fives with the kindergarten class. We're very excited to have Mr. Byrer in the role of administrator for the duration of the 2015-16 school year.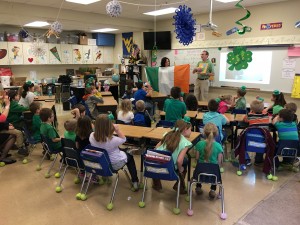 A presentation on St. Patrick's Day, its customs and symbolism, along with the culture and history of Ireland, captured elementary students' attention. Special thanks to the Hartleys for sharing your experiences with the K-5 and third-grade classes.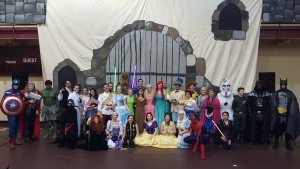 It was great fun for princesses and superheroes to greet children of all ages to "A Breakfast with Character"!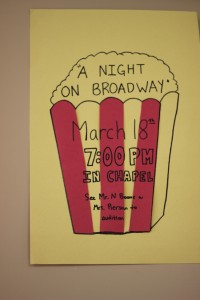 Now Showing: A Night on Broadway! Join us this Friday, March 18, 2016, at 7:00 pm in the Chapel for a talent showcase featuring performances by Trinity students. Cost is $5.00 with proceeds to benefit the TCS Drama department. Refreshments will be served.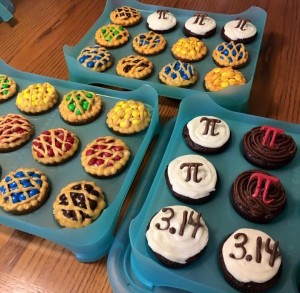 High school math students paid homage to Pi Day by creating and enjoying a variety of sweet treats.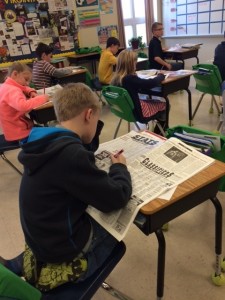 Fourth-grade students recently celebrated Newspapers in Education week.