Bee-lieve it or not
Posted on February 12, 2014
Spelling, Geography, and History: there is a "Bee" for just about everything. And Trinity students are representing our school at each one.
Last week we announced that 4 of our students will be competing at the Regional History Bee in Pittsburgh this April.
Additionally, Mirannda Wotring, Gabriella Johnson, Daniel Woods, and Mitch Rusiecki will represent Trinity Christian School at the County spelling bee this week. Daniel Woods has also qualified for the state Geography Bee to be held at Concord University in April.
Not only will Trinity be well-represented at these competitions, our basketball teams are seeing their hard work pay off on the court as well. It's always exciting to watch our students thrive and grow as they face new opportunities in and out of the classroom!
The high school boys will be playing for the OVAC Conference Championship against Bishop Donahue at Ohio University Eastern (St. Clairsville, OH) on Saturday, February 15th at 5:30pm. Go Warriors!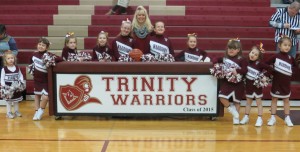 Our elementary cheerleaders showed an amazing amount of spirit as they cheered for the high school girls' basketball team in their victory over Paden City on Tuesday evening. As a result of the win, the Lady Warriors placed 3rd in the OVAC tournament!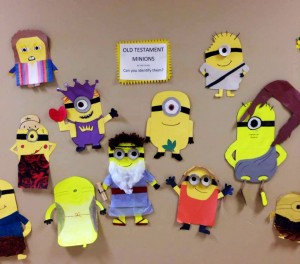 Sixth grade students created minions based on characters from the Old Testament .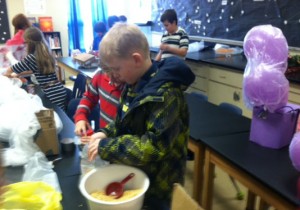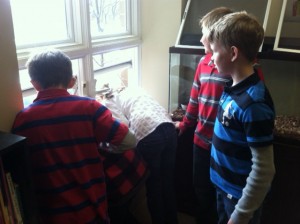 Fourth grade students investigated the transfer of energy and how different materials absorb thermal energy. They constructed containers to house raw eggs and dropped them from the second floor science window. Only two out of eighteen eggs didn't survive the trek. Well done fourth grade!