Fresh focus
Posted on January 22, 2015
A new year provides an opportunity to refocus, reevaluate, and make resolutions along the way.
The new year also marks a new semester, a time abuzz with activities and competitions. It's rewarding to see our students' efforts recognized within the school and the local community. Whether our students are successful in reaching their goals or experience disappointments along the way, we strive to remind them that God's love is constant. He is with them through all of life's circumstances.
For I am sure that neither death nor life, nor angels nor rulers, nor things present nor things to come, nor powers, nor height nor depth, nor anything else in all creation, will be able to separate us from the love of God in Christ Jesus our Lord.  ~  Romans 8:38-39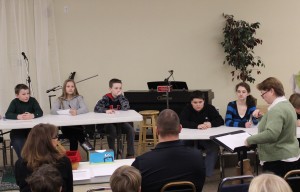 The geography, history, and spelling bees took place during the first weeks of January. Listed below are the students who won the respective competitions.
Geography:  Ethan Wise
History:  Daniel Woods, Blake Wolfe, Ian Comstock, Logo Zervos, and Brady Mudry.
Spelling:  Katrina Hyde – fifth grade, Jaclyn Smith – sixth Grade, Brooke Phares – seventh grade, Daniel Woods – eighth grade.
Congratulations!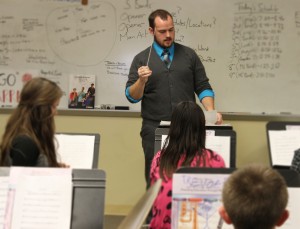 Trinity welcomes our new band director/instructor Cody Lassinger! Mr. Lassinger has already introduced new pieces to the band's growing repertoire. Speaking of our band, we want to congratulate Piper McLaughlin, Miranda Martin, Kyle Diven, and Claire Kelly for their invitations to participate in WVU's Honor Band this February!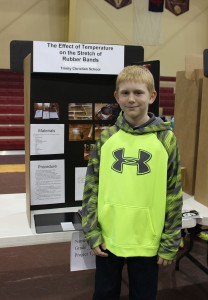 Our fifth, seventh, and ninth grade students conducted research for 3 months in preparation for this year's Science Fair. The students worked very hard and impressed the team of judges, which included volunteers from Mylan and WVU, with their presentations. For a complete list of the students and their awards please click here.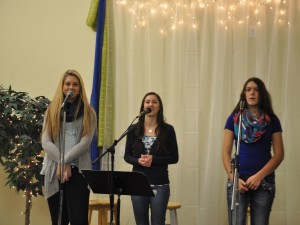 We "ReFreshed/ReFocused" at the annual Night of Worship led by our secondary students, including the Praise Team and the choir. The evening was a truly refreshing time in God's presence!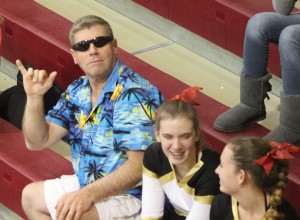 Mr. Howard showed his support in the beach-themed student section by dressing accordingly for the Trinity high school boys' basketball game against Wheeling Central. The game was a 3-overtime nail-biter, with Wheeling Central coming out on top at 99-90.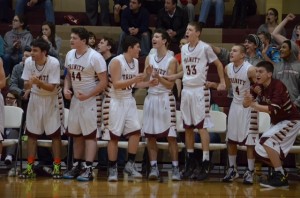 Our team was very excited to extend the game into overtime!