Friends and family
Posted on May 28, 2015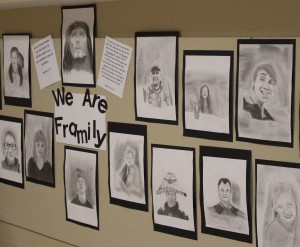 "We Are Framily," declares a sign in the middle of a display of penciled portraits drawn by Trinity Art I students. The phrase sums up what many of us feel by the end of the school year: the relationships forged within the school community have deepened to a level beyond mere friendship. Friends have become like family. We're now "framily".
This blog serves as our Trinity family scrapbook, telling the story of each school year as it unfolds. While this will be the last regular post for the 2014-15 academic year, there are plenty of archived images from the school year that have yet to be shared. Let's keep in touch this summer through the blog.
After all, we are framily.
"so we, though many, are one body in Christ, and individually members one of another."

~  Romans 12:5 ESV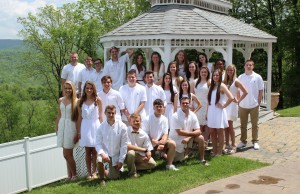 Please join us in celebrating the Trinity Christian School class of 2015! Commencement is on Friday, May 29 at 7:00pm in the Trinity gymnasium.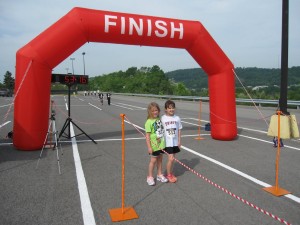 We are thankful for the friends and families who came together for a day of fun and fitness for the second annual Fit 4 the Cross 5K walk/run! Trinity Christian School thanks the following sponsors for making the event a success:
BodyWorkz Wellness, The Cupcakerie, The Dominion Post, Edible Arrangements, Howard Hanna – Real Estate Services, MedExpress, Morgan's High Street Diner, Morgantown Early Learning Facility, Mountaineer Home Medical, My Bank – First United, Nutrition Pit, Pediatric & Teenage Dentistry of Morgantown, PACE Enterprises, Stewart Design, The Tea Shoppe, and WDTV – 5 News/WVFX – Fox 46.
We appreciate your support for quality Christian education in Morgantown!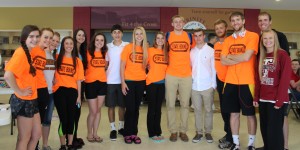 Our track team members ended the season on a high note at the State Track meet in Charleston, with a record number of athletes receiving All-State honors. To see the full story, click here.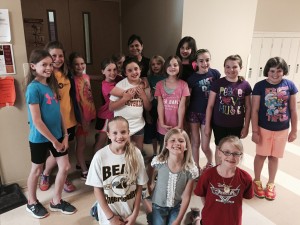 The Trinity Girls on the Run team recently completed their community impact project. The girls chose to clean the school to bless and show appreciation to Mrs. Ervin, the school custodian. Great job, ladies!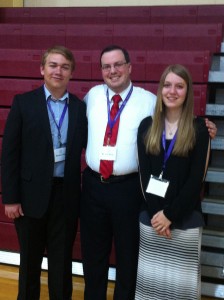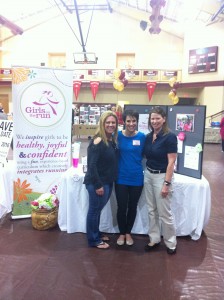 Trinity students and staff members served as hosts when members of the Morgantown Area Chamber of Commerce gathered at Trinity earlier in May for the Business After Hours meeting. Local non-profits, including Girls on the Run, were showcased at the gathering.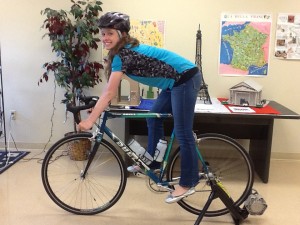 After studying the layout of Paris and its monuments, French I students learned about the annual Tour de France, the biggest bicycle race in the world, held in July of every year.  The students tried on some racing clothes and bikes for size.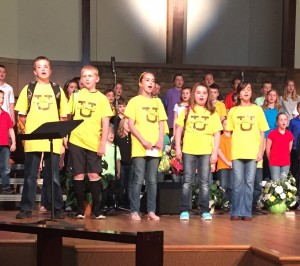 Family members and friends enjoyed the enthusiastic performances of the elementary students at the Spring Concert and Musical. Thank you to the staff at the Morgantown Christian and Missionary Alliance Church for the use of your sanctuary.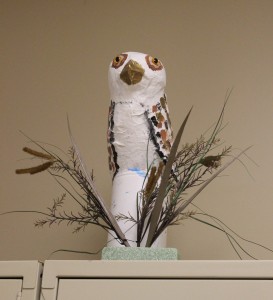 If you have a chance before the end of classes, check out the feathered friends that have made their nests in the elementary wing, thanks to art students from grades first, third, and fifth.