How to say thanks
Posted on November 13, 2014
Have you ever been the recipient of a gift so great, so beyond repaying, that a mere "thank you" seems inadequate? Words can't express the gratitude we feel towards the men and women, and their families, who have sacrificed for the freedoms that we enjoy as Americans. In an effort to express our thanks, the Trinity community honored local veterans on Veterans Day with an annual program, full of music and ceremony. Students of all ages participated by greeting, serving, performing, and making decorations.
There is One who understands the depth of such great sacrifice. Jesus gave all so that those who would receive Him can have freedom – freedom from sin. In light of His ultimate sacrifice, we respond with thankful hearts.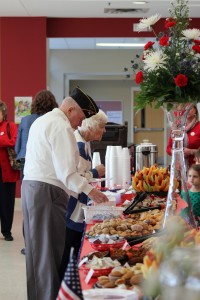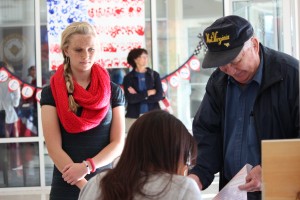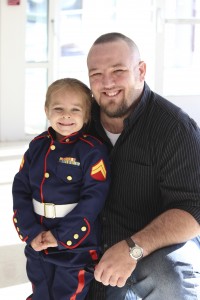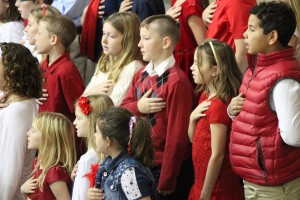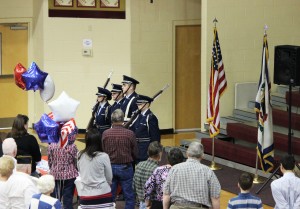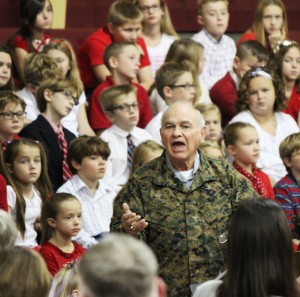 It's always a privilege to honor our community veterans for the annual Veterans Day program. We want to thank our Partner in Education, My Bank – First United of Sabraton, for sponsoring the event.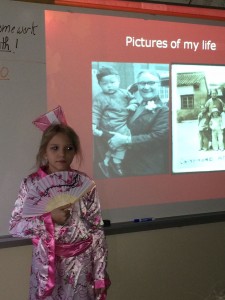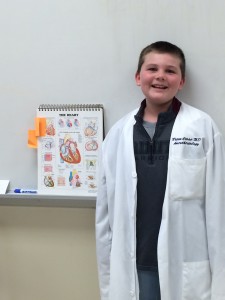 Honoring heroes of the faith and passing on their stories was a recent focus of the fourth grade class. For their monthly book report, students portrayed a great man or woman of faith. They dressed up, and created power points and posters to help tell their story.