In retrospect
Posted on January 9, 2015
Our return to campus this week was spotty at best. After a balmy Sunday, the temperatures turned frigid, causing multiple cancellations and delays. So, this post will be retrospective in nature – a pictorial review of the past few weeks. Enjoy and stay warm!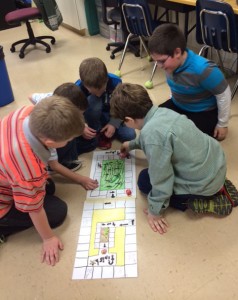 Book reports took on a creative spin in fourth grade. Students created and played board games for their monthly book report assignment.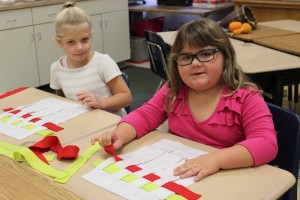 Elementary art students crafted colorful weavings in Christmas colors before the holiday.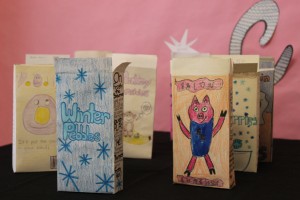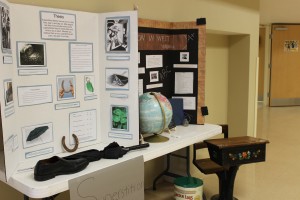 End of semester projects for art and history lined the hallways, making for colorful displays.
The Warrior Cafe and Bookstore is looking good! Thanks again to all of the volunteers who worked so hard to create an inviting and functional space.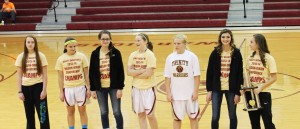 Prior to the recent game against Bruceton, the members of last year's girls' middle school basketball team were honored for winning the 2014 Mason Dixon Championship!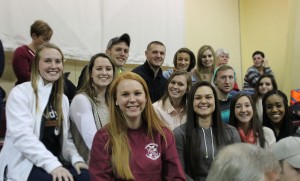 It was great to welcome Trinity alumni Home for the Holidays. If you are a Trinity graduate and you want to stay in touch, please submit your contact information here.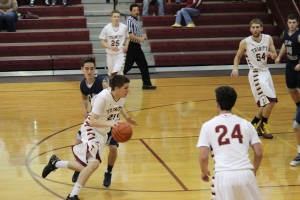 After a few away games, our high school boys' team came home, beating Clay-Battelle in a decisive win.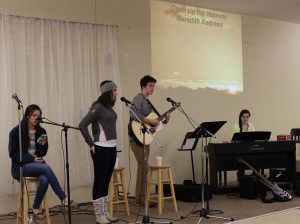 In the midst of the snow days and delays, the high school Praise Team and secondary choirs are preparing for the Night of Worship. If you plan to attend, please call the school at 304-291-4659 to reserve a seat.