Investing in others
Posted on October 3, 2013
This is my commandment, that you love one another as I have loved you. Greater love has no one than this, that someone lay down his life for his friends. – John 15:12-13 ESV
Investing in others – loving them – is what we are called to do as believers. Teaching our students to invest in others is part of our mission at Trinity Christian School. To invest, we must be aware of the needs.
Raising awareness has been a priority in recent school activities. Our middle school art students studied and drew people representing cultures from around the world. High school chapel participants prayed for members of the worldwide-persecuted church. Middle and high school students served at various ministries throughout the community. While some were building and some were cleaning, all were learning that they could invest their time and talents in others. It's what we are called to do.
Our students are fortunate. They are surrounded by tangible evidence of investment. Our new athletic field is the result of many people coming together to invest in our students. The school's programs and facilities serve as daily reminders of the significance of investing in others and silently challenge our students to do the same.
Kairos: now is the time to lay down your life. Now is the time to invest.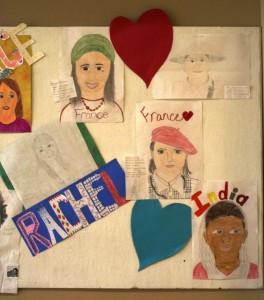 Middle school students increased their knowledge of other cultures while honing their drawing skills for an art assignment.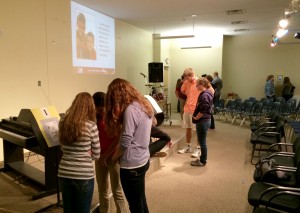 Students gathered in groups to pray for members of the persecuted church during a recent chapel.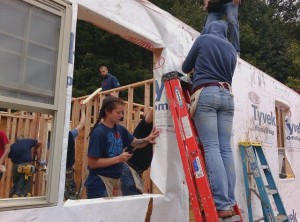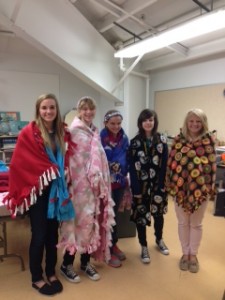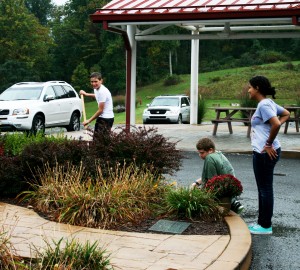 Our high school students invested time and energy into community service projects at Chestnut Mountain Ranch and Calvary Chapel. Meanwhile, our middle school students served around the campus and in the neighborhood.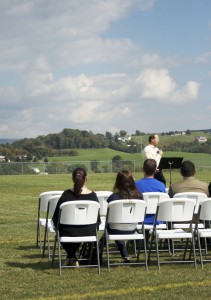 Pastor David Linn led the Trinity school community in a time of prayer of dedication for the new athletic field.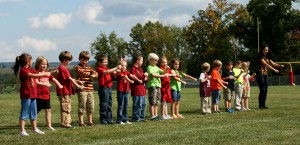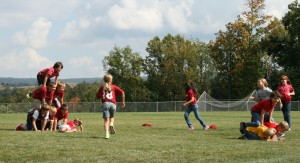 Spirit competitions, judged by TCS seniors, were held during the field dedication. In addition to creating colorful banners, the classes performed cheers that delighted the crowd.