Kudos
Posted on March 9, 2017
Our students keep popping into the spotlight – to the point that it's hard to keep up! From elementary through high school, they are being recognized for a wide range of achievements. Students like kindergartener Lex Duling who wrote the winning entry for his age group in WVU's Statler College of Engineering and Mineral Resources E-Week Essay Competition. Or Taryn Day, who represented her age group in the Regional Spelling Bee. When it comes to our students, we love to give them kudos. While this list is not an exhaustive one, please join us in congratulating these amazing TCS students.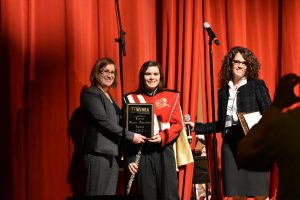 Senior Piper McLaughlin was named a 2017 WVSO Andrew and Amy Vaughan Student Fellow by the West Virginia Symphony. In addition to that honor, Piper was awarded the Future Music Educator Scholarship (as pictured above) from the West Virginia Music Educators Association at All-State Band.
Gabe Turak will represent Trinity at the State Geography Bee. You can read more here.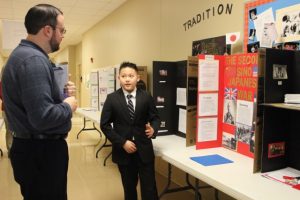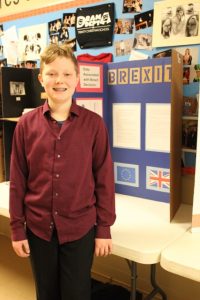 Students presented projects at the school's Social Studies Fair. Congratulations to the following students who were selected to represent Trinity at the Regional Fair: Kaden Bliven, Kane Eanes, Natasha Kidwell, Bess Shoemaker, Parker Wisman-Raven, Madison Stellato, Kaitlyn White, Jaclyn Smith, Gracie Emery, Megan Olfert, Trevor Cooke, Ryan Cummins, Molly Rubenstein, Christiana Beimel, Jacob Martin, Stuart Gillum, Frank Kerekes, Matthew Kays, Ellena Gemmen, Emma Chase, Mark Spruill, Briston Bennett, Jack Satterfield, Torren Bricker, Belen Turak, Lauren Bowlin, Reagan Sharp, and Kate Dlugos.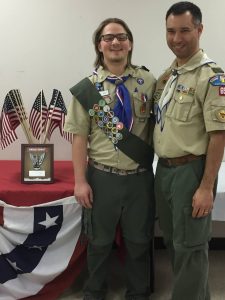 Senior Jacob Smith achieved the highest ranking of Eagle Scout at a recent ceremony. Congratulations to Jake for receiving this honor.
Jaclyn Smith and Katrina Hyde successfully auditioned for the Mohigan Idol and will be in the show on March 25th at the MET Theatre at 7 p.m. Make plans to come out and cheer on the girls!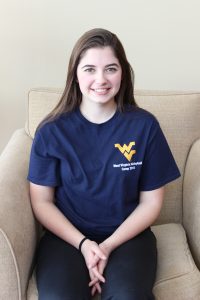 Emma Chase was accepted to the 2017 Governor's School for the Arts. It will be held this summer at Marshall University. She underwent an extensive application and audition process to be awarded this opportunity.
Our science students did a great job at the Regional Science Fair! For a list of the award winners, click here.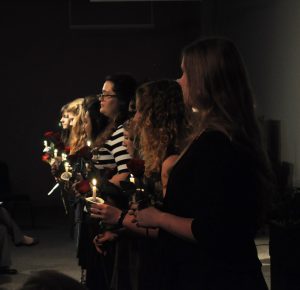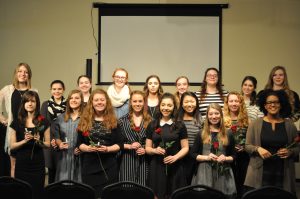 The Trinity Christian School Honor Society welcomed the following new members this week at an Induction Ceremony: Amelia Claire Baker, Emma Barber, Yohanna Berhanu, Emily Double, Ellena Gemmen, Frankie Kerekes, Elyse Moser, Emily Saurborn, Kendall Thomas, Brianna Wightman, and Erin Young. Congratulations to all!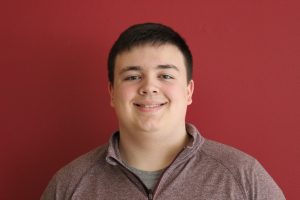 Daniel Woods has been selected as a National Youth Correspondent to the 2017 Washington Journalism and Media Conference at George Mason University. Read the full story here.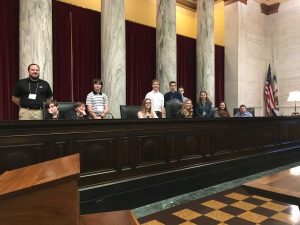 Our eighth grade students traveled to Youth and Government Day in Charleston. Participant Ryan Cummins describes the experience in this post.