Making introductions
Posted on March 12, 2015
Our lives are filled with introductions. As soon as we breathe our first breath, we meet new people and have new experiences. With each additional year of healthy growth and development, our knowledge base broadens and our social circle expands.
Besides being introduced to new concepts in the classroom, Trinity students are given co-curricular opportunities to meet new people and have new experiences. The significance of these events in the life of each child may not be evident at first. Will showing a project at a science fair spark a career path? (Learn  more about our students at the Regional Science Fair here.)Will traveling to the state capitol for Youth in Government lead to a future internship? Will the message delivered by a Chapel speaker mark a pivotal point in a student's relationship with Christ? Only time will tell. Meanwhile, our teachers, coaches, and mentors will continue making the introductions as part of our mission to educate for life.
Senior Pierce Griffith has been named as one of two 2015 recipients of the full-tuition Laut Scholarship from Wheeling Jesuit University. Pierce underwent a rigorous and highly competitive selection process to be named a winner. Who would have guessed that a routine visit to Trinity by WJU admissions representative Chris Rouhier could lead to a life-changing opportunity for Pierce and his family? Congratulations!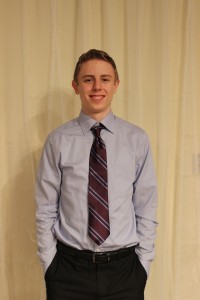 TCS junior Adam Robertson has been selected as a U.S. Attorney's Ambassador for Justice. As a recipient of this award, Adam is being recognized for his character and leadership. Great job!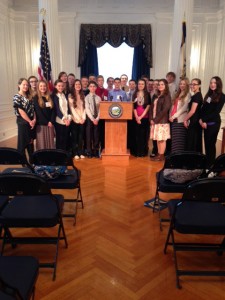 Twenty-four Trinity eighth graders spent three days in Charleston learning about our state government through the Youth in Government program.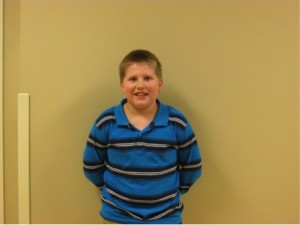 Trinity fifth-grader Ethan Wise qualified for the state level of the National Geography Bee. Congratulations!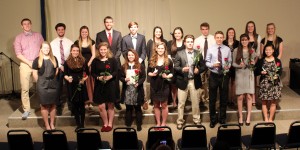 Congratulations to 2015 inductees of the Trinity Honor Society. Presley Jordan, Sophia Kenney, Hannah Keyser, Olivia Kinkade, Tyler McLaughlin, Adam Robertson, Elizabeth Satterfield, and Hannah Wagner were selected based on their demonstrated character, community service, and academic achievement.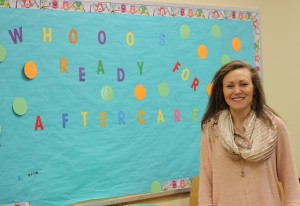 We're pleased to introduce our new Elementary Aftercare Coordinator Brooke Hamlin! Brooke, a graduate of Patrick Henry College, has a heart for children and for ministry.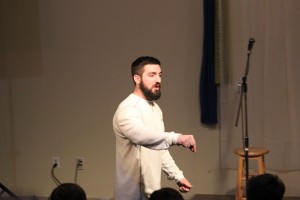 Chapel speaker Daniel Strosnider challenged middle and high school students to grow in their relationship with Christ, referencing verses from the fifth chapter of Ephesians.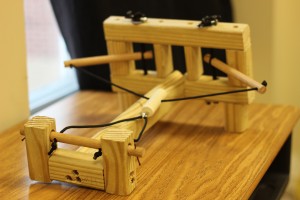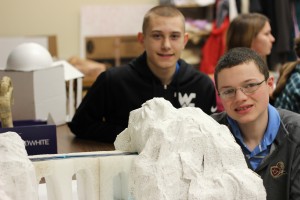 The Honors World History class created projects based on their study of Roman Civilization.