Peanut butter & jelly
Posted on November 6, 2014
Some things just go together. Peanut butter and jelly, Oreos and milk, and Blue & Gold are just a few that come to mind. It works the same way with people. From Laurel and Hardy to Clint Trickett and Mario Alford, some relationships just click. They are something special, together.
Trinity has those special relationships, individuals and organizations that partner with us in our mission to glorify God through honoring Christ, inspiring excellence, and educating for life. We make Trinity a special place, together.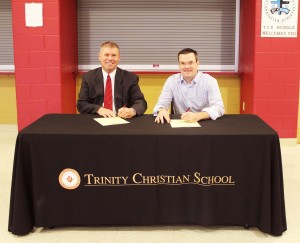 We are excited to announce a new partnership with old friends! Over the years, Pikewood Creative has been extremely supportive of Trinity Christian School. It seemed a natural fit to join together through the Partnerships in Education Program of Monongalia County. Superintendent Ken Howard and Pikewood Creative Executive Producer Dan Lohmann recently signed the partnership agreement, solidifying the relationship.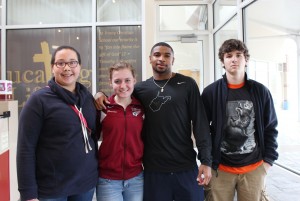 WVU wide receiver Mario Alford visited the first grade for Read-A-Loud. After reading to students, he took time to pose for a few pictures.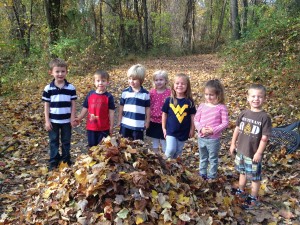 You never know. The friendships our students are forming now may last a lifetime.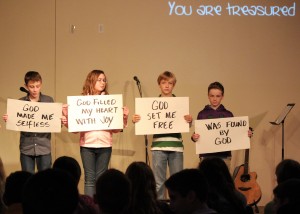 In a recent chapel, middle school students performed a skit to send home the message of how special we are in God's sight.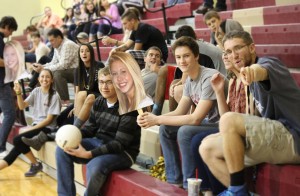 Volleyball fans came out to support the Lady Warriors for Senior Night. Our girls will play in the Regional tournament this Saturday, November 8, 2014.