Spring season
Posted on April 7, 2016
After the gray of winter, it's such a welcome sight: the vibrant green of new grass and abundant blossoms on the flowering trees. The spring season is an apt metaphor for the final quarter of the school year. Much of the behind-the-scenes work that our students completed earlier in the year comes to a culmination. It's exciting to see their efforts pay off.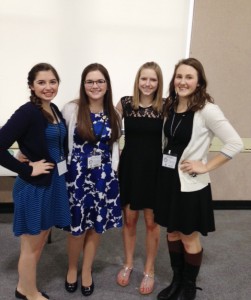 Four Trinity freshmen saw their hard work rewarded when they competed at the State Science Fair. Read the entire story here.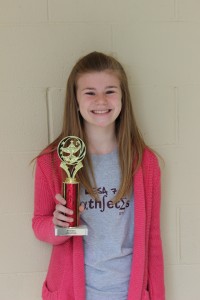 Samantha Guenther took first place in the fifth-grade competition at the regional Math Field Day. Congratulations!
Here's a sneak peek of what you might expect when the TCS drama department presents Beauty and the Beast at The State Theatre in Uniontown, PA. Performances are April 21, 22, and 23 at 7:00 pm and April 23 at 3:00 pm. Tickets are $10 for adults and $5 for children 10 and under. They are available at the door and in the school office during normal school hours.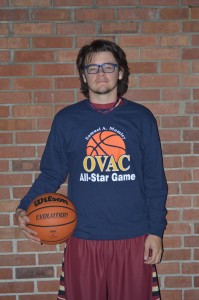 Congratulations to Christian Moats (pictured) and Coach Jamal Womble for being selected to participate in the OVAC basketball all-star game on April 3, 2016. Christian played on the winning West Virginia team. We also want to congratulate Noah Jones for his selection to the annual Scott Brown Classic Class A/AA all-star game to be held in Beckley April 9, 2016.
In addition, Noah Jones, Christian Moats, and Joseph Zini made first team all OVAC and Adam Robertson made the second team. On the girls' side, Reagan Sharp was selected to the first team and Emily Saurborn made the second team. Great job!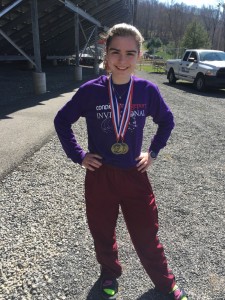 The high school track team is off to a great start! At Bridgeport, the first meet of the season, Emily Saurborn placed 4th in the 400 meters, 3rd in the 800 meters, and 4th in the 3200 meters. Piper McLaughlin (pictured) placed 1st in both the 1600 meters and the 3200 meters, and Reagan Sharp placed 2nd in the long jump. To keep up with sports and other news, be sure to subscribe to our calendar and like us on Facebook.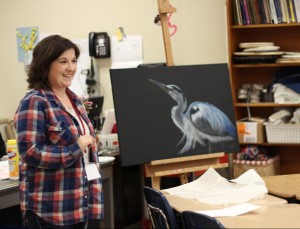 Artist Kelly Strope recently paid a visit to an art class, answering questions, offering tips, and encouraging the students to persist in their craft.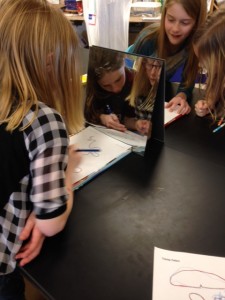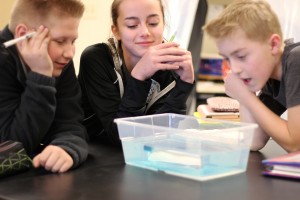 There is plenty of hands-on science experiences in Dr. Campbell's classroom! In recent labs, Grade 4 studied the optics of mirrors and grade 6 studied convection currents.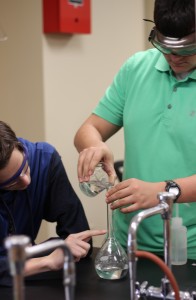 High school students were learning about solutions in a recent chemistry lab.
The high school baseball team played lots of baseball in Myrtle Beach, South Carolina during the Spring Break to start off the season. Go Warriors!