What floats your boat?
Posted on March 3, 2016
It's no secret that we're all wired differently. What interests or motivates you, might bore or overwhelm me. The same is true of our students.
All students need a good educational foundation from which other learning will spring. But, it's also important to help them connect in the areas of their individual gifts. Helping each child discover and cultivate their unique abilities is one of the joys of educating for life.
Discovering how to keep a boat afloat was part of the fifth-grade study of buoyancy. Among other things, students tested which vessel will hold the most mass based on the design.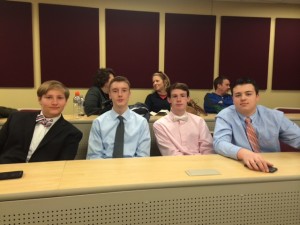 Trinity students are discovering their affinity for science. They collectively shined at the North Central West Virginia Math, Science, Energy, and Engineering Fair in Fairmont. Click here for a list of the awards received by Trinity students. Congratulations to all!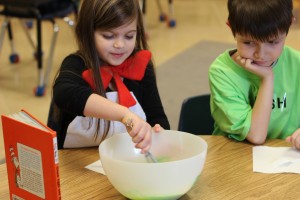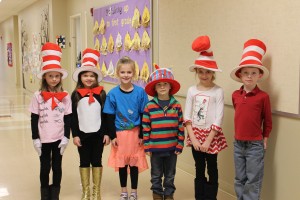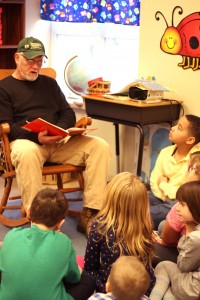 Elementary students celebrated Dr. Seuss's birthday with green eggs, crafts, and a read-aloud, among other fun activities.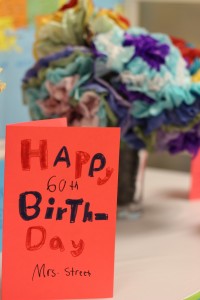 Mrs. Street's special birthday was made even more memorable by special cards, decorations, and treats from her students and Trinity parents.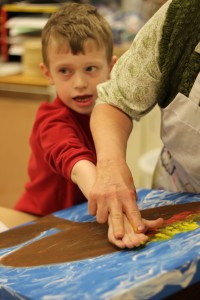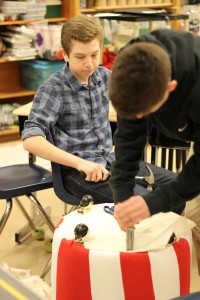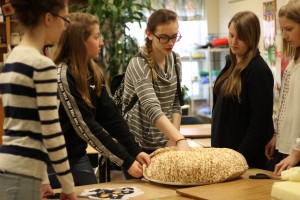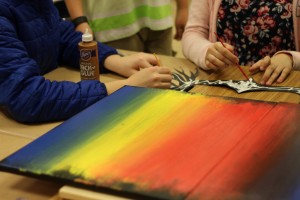 Art students of all grade levels are applying the finishing touches to several collaborative works for the upcoming Arts Gala. To see (and bid) on the finished pieces, please plan to attend the gala on March 10 from 6:00 – 8:00 pm in the TCS foyer. Early viewing and bidding will be available the same day from 3:00 – 5:30 pm.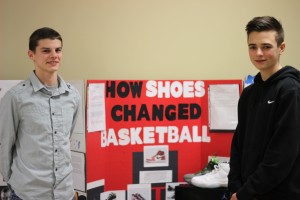 The school hosted a Social Studies Fair for students in grades 6-12. For a list of the students who advanced to the regional competition, please click here.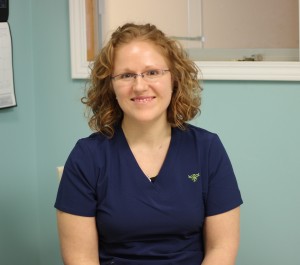 We are pleased to introduce a new addition to our Trinity nursing staff. Claire Mey has joined Renee Carpenter in caring for our students. Welcome, Claire!